Date: Thursday, September 30, 2021, 9:30am (UTC +07)
Location: Webinar
An increasing amount of organizations are stimulating working from home. Because their employees are asking about it, because it's proven to increase productivity, or, because of the recent COVID-19 outbreak.
For companies that issue company laptops, VPN (Virtual Private Network) is still a very popular tool – even if proven not to be a very user-friendly or secure remote access enabler. Furthermore, many organizations don't have a Server-based Computing or VDI platform. Meaning, the only way to work remotely, is to access the physical desktop.
To give enterprises the most cost effective solutions to solve the challenges of "WORK FROM HOME, WORK FROM ANYWHERE, WORK FROM ANY DEVICE". On Thursday, September 30, 2021, 9:30am (UTC +07), USDC Technology, Awingu & Alibaba Cloud had successfully organized a Webinar "Enterprise Digital Workspace with Awingu & Alibaba Cloud Zstack".
Had over 30 technicians & engineers enjoyed the activity with updated solution for "Work from home, from anywhere and from any device".
At the beginning, Mr. James – Managing Partner of USDC Technology gave a brief opening about the event and the market requirement for solution, which can help the business entities solve their current challenges on working from home. Through the partnership with Awingu & Alibaba Cloud, USDC Technology will together identify key areas that organizations can optimize a comprehensive assessment service and then implement the right solutions to support their IT requirements.
Follow up, Mr. Harry Giang shared an introduction about Alibaba Cloud and its Elastic Desktop Service(EDS), to enables quick and convenient creation and deployment as well as centralized management and O&M for desktop environments. With this EDS solution, you can quickly create a secure, high-performance, and cost-efficient cloud desktop without making large hardware investments upfront.


Alicloud Introduction


Recorded Webinar

Continuing, Mr. Quan Do – Alibaba Cloud Certified Engineer – Technical Team, USDC Technology presented the Zstack solution & the advantages of Zstack Cloud compare to existing solutions. [Watch Now!]


Zstack Solution


Service Packages


Join Zstack Vietnam

The last session, Mr. Tien Nguyen – Awingu Certified Engineer – Technical Team, USDC Technology introduced Awingu, the company from Belgium, and its solutions "Enterprise Digital Workspace". presented the Awingu solution & instruct how to setup an online workspace. [Watch Now!]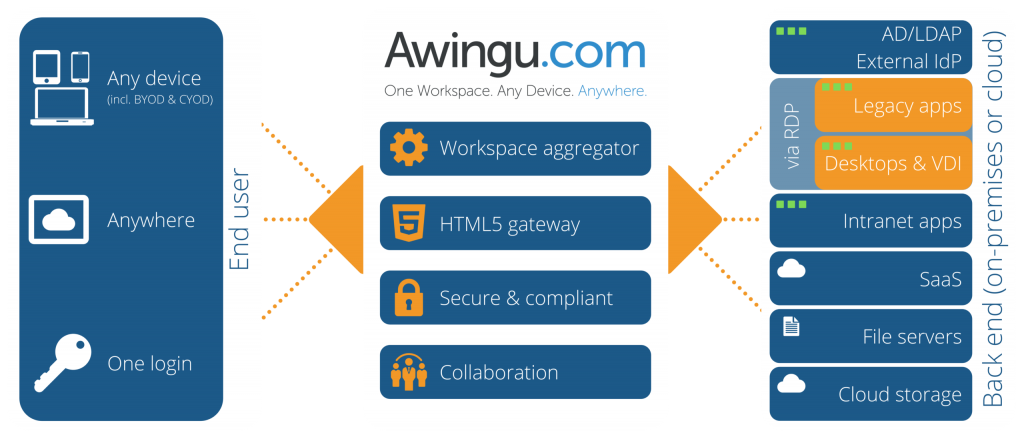 Awingu Solution


Recorded Webinar

We are looking forward to welcome more attendees on our offline events in Hanoi and Ho Chi Minh city right after the Pandemic. If you missed the live webinar, please click "Here" to enjoy again.
Communications Contact
Universal Smart Data Center Technology
Phone: (+84) 28 73080708
Email: info@usdc.vn