Date: Saturday, August 21, 2021, 9:30am (UTC +07)
Location: Free Webinar
Organizations are facing with challenge of keep up with the latest trends in digitalization and often don't know which technology and cloud solution is right for them, facing with the increase of IT costs. By partnering with Alibaba Cloud, USDC Technology will help with not only these problems but also ensures high speedy digitalization installation that will cater to daily business requirements, secure company data, and integrate the right solutions.
On Saturday, August 21, 2021, 9:30am (UTC +07), USDC Technology & Alibaba Cloud organized a Free Webinar "Transforming Your IT Infrastructure with Alibaba Hybrid Cloud", on its best effort to give all customers the most effective experiences & knowledge about Alibaba Cloud & Zstack Cloud Solution. 
There had over 60 technicians & engineers enjoyed the activity with updated technology information. 
At the beginning, Mr. Harry Giang – Cloud Business Development, Alibaba Cloud & Mr. Hai Nguyen – CEO of USDC Technology gave brief opening about the event and business collaboration in Vietnam. Through the partnership, USDC Technology will together with Alibaba Cloud identify key areas that organizations can optimize a comprehensive assessment service and then implement the right cloud infrastructure, networking and security solutions to support their IT requirements.
Follow up, Mr. Harry Giang shared an introduction about Alibaba Cloud, its advanced technologies and why Alibaba Cloud is a leading provider of public cloud services, including PaaS and IaaS services; the world's third leading and Asia Pacific's leading IaaS provider by revenue in 2020 in U.S. dollars, according to Gartner's April 2021 report.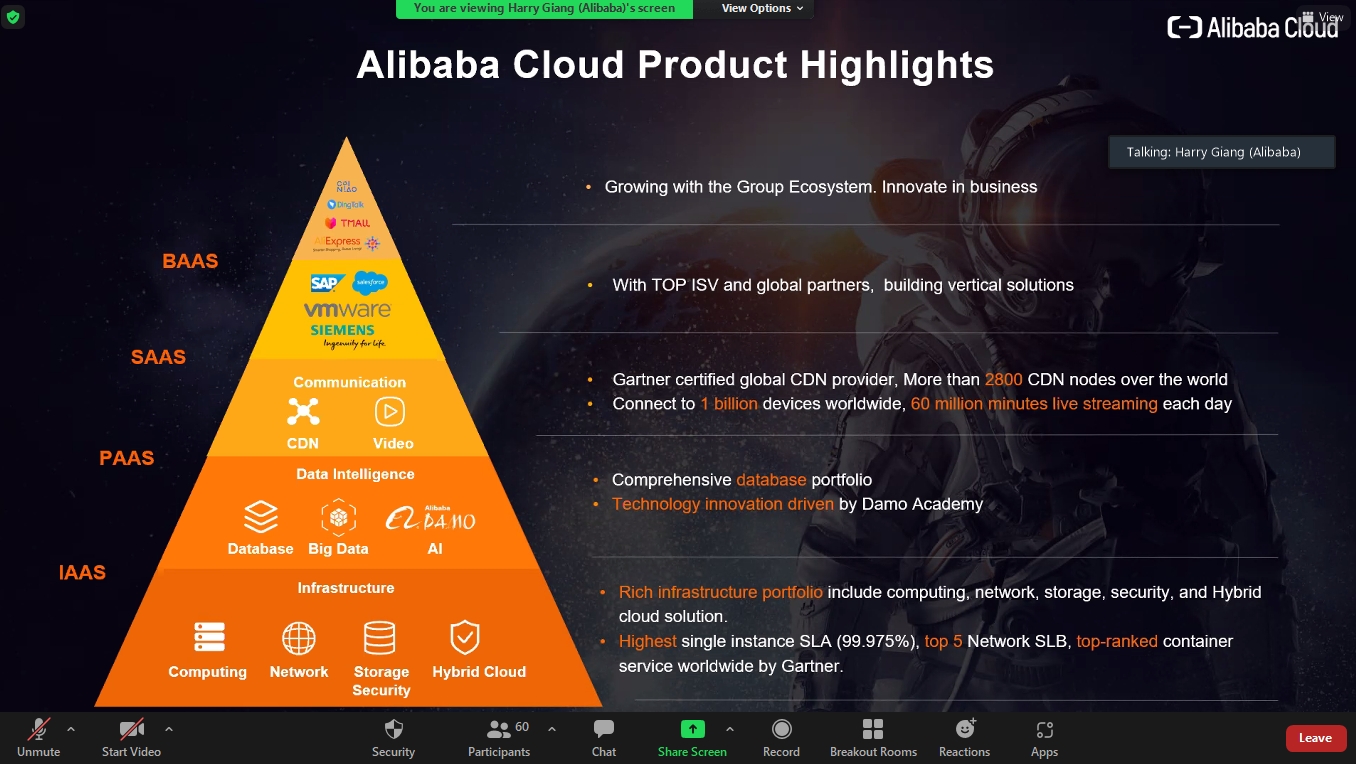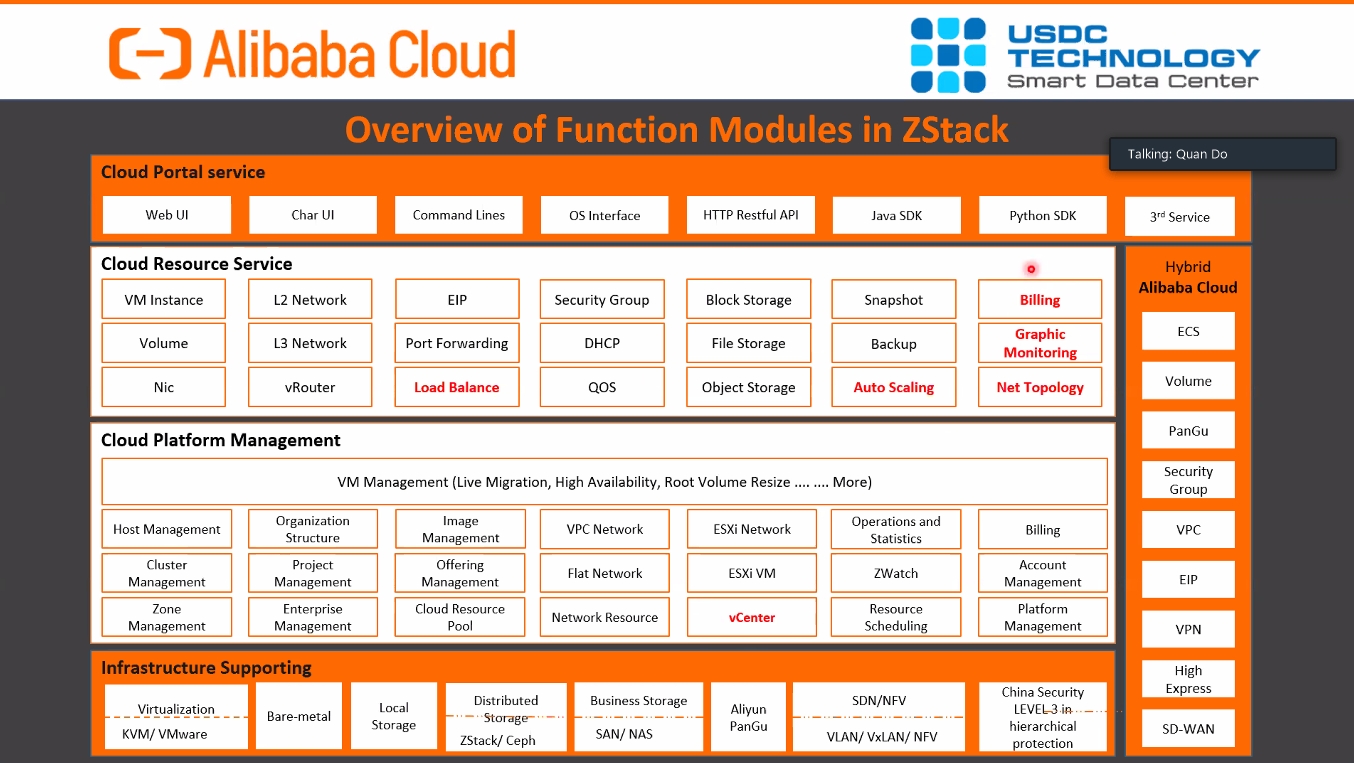 Amazing, at the end of the event, we received many interesting questions related to hardware, applications and licenses. Those questions were well answered by Alibaba Cloud & USDC Technology Teams, with most satisfy from over 60 audiences who are still sitting with us for over 2 hours.
We are looking forward to welcome more attendees on our offline events in Hanoi and Ho Chi Minh city right after the Pandemic. If you missed the live webinar, please click "Here" to enjoy again.
For more information & demo required, please contact our Business Cloud Head – Mr. David Nguyen
– Phone: (+84) 907 303646
– Email: thuanv@usdc.vn
Communications Contact
Universal Smart Data Center Technology
Phone: (+84) 28 73080708
Email: info@usdc.vn